Happy Monday everyone! I hope you all had a great weekend...I know I sure did! I feel like I'm still coming down from a major high over the weekend...because over the weekend...Emma, my mom, and I all went to Disneyland! TWICE!
It's always been a dream of mine to be a mommy and take my kiddos to Disneyland. I am a BIG Disney fan and the movies, songs, and theme park will always have a special place in my heart! So for my birthday, my amazing Mama bought us annual passes to Disneyland! I was thrilled, and after checking in with a few other mommas who all encouraged me that Emma was at a great age for Disneyland, we were so excited to finally take her!
We went Friday and Saturday for a few hours each day. They were seriously the best days EVER! The first day, we got there around 11 and headed to lunch because we were starving. We had those delicious burgers up top with some garlic fries at the Red Rose Tavern...so good!
Then we went on the small world ride, the Winnie the Pooh ride, and the tiki room! Emma loved it all! She was so engrossed with the music and the characters and was taking it all in!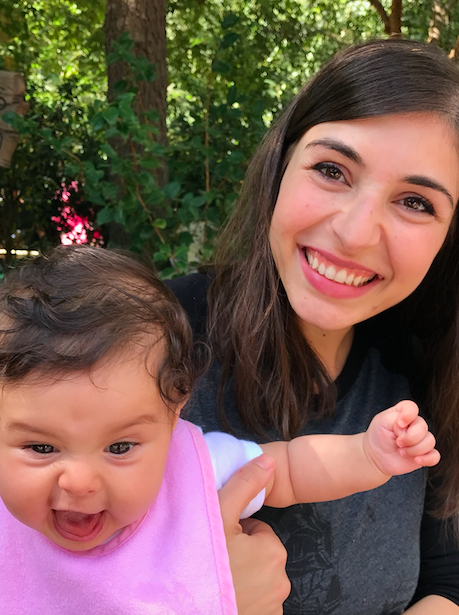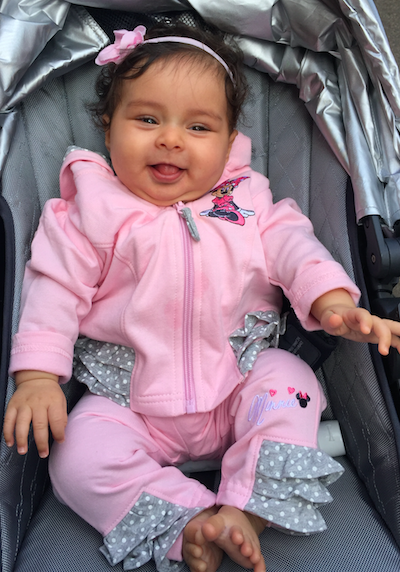 We also got Emma this adorable Minnie Mouse sweat set...ahhhhhh I'm going to have to watch my wallet because all of their baby clothes are so adorable!!! We came home Friday with such full hearts, that we impromptu decided to make another trip Saturday!
We got to Disneyland a little later Saturday, and since the park was pretty packed, we ate a quick lunch of chicken nuggets and fries. I am not a fan of chicken nuggets, but we just wanted to get lunch out of the way so we could at least go on a ride! Next time, we may pack lunches with us to save some time!
I also enjoyed some ice cream which didn't really feel good on the tummy later. Oh well, I tend to forget that I am sensitive to dairy, because ice cream is so delicious! But such is life. After lunch and ice cream, we went on the Snow White ride, shopped a little more, and headed home. Such a great day again!
On Sunday, my parents wanted to take me out to lunch for my birthday, so hubby, Emma, my mom, dad, and I all headed to Lucille's! I've been trying to eat more of a plant based diet but clearly, I haven't been too strict about it! Lucille's is definitely not a place to go if you want to eat more plant-based, but the food was still delicious! I am planing on getting back to my plant based ways this week (while practicing intuitive eating with my portion control containers!) but I definitely enjoyed this meal!
We spent the rest of the day at an outdoor shopping area, had a light dinner, then headed home. It was such a great birthday weekend spent with family, Disney characters, and with my sweet baby girl! I am so grateful for another year of life and what 29 will bring! God is so good and has blessed me year after year, and my heart is full entering into this new year, now as a mommy! Thank you all for your sweet birthday wishes! I felt very loved this year and appreciate all of you! :)